Fusion Web Development's primary clientele are other agencies or studios where web development is an adjunctive service to Marketing, Advertising and Graphic Design. We offer superior service without the hassle and overhead of hiring a full-time employee. You can leave the "geek-tech" to us so you can focus on what you do best.

Technology Design for Agencies
Responsive Development Services
We focus on developing fast, responsive websites for agencies and studios in need of a web and mobile technology expert. We'll take your vision, design and content and render it meticulously using the latest cross-platform, SEO-friendly techniques. Whether the website is a "brochure site" or a complex marketing tool complete with A/B Testing, Landing Pages and Lead Capture tools, we treat each project as if it were are own client.
We love beautiful, semantic code that stands the test of time. Sit back, we've got this. Fusion Web Development did a spectacular job on our website. We are very pleased with the results as our objectives were achieved. Dan's knowledge and capabilities are top notch... his professionalism and expertise are second to none and I would highly recommend him.

Garry Froese
Owner
ArmorThane USA, Inc.
Thanks so much for all of your great work on this project. We knocked it out of the park.

Keith Shiley
Creative Director
Shylava
AWESOME job making this [beautiful website] in Wordpress with Bootstrap... Totally Awesome work!!!

Dave Scalzo
Technical Director, Glowhorn
Fusion Web Development has been instrumental in the success and growth of my medical practice. My patients find the web-site to be very user-friendly. Fusion Web Development is very cutting edge and committed to the evolution and SEO optimization of my web site. I would recommend Fusion Web Development to anyone wanting a web-site that will help their practice or business grow!!!!!

Dr. Tiffany Mitchell, NMD
Owner
Sunshine Health Care Center
Though I've found some competently skilled vendors, only Dan had the full package I needed to deliver the cutting-edge deliverables required to meet the standards my clients expected.

J. Allen Williams
Owner
Parallax Studio
You're amazing! Thank you for everything you do for us and our clients!

Morgan Nielsen
Former Vice President of Digital Services, ADsmith Communications Contact Us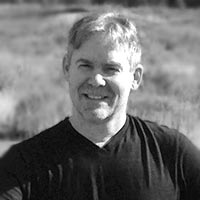 Dan Satterfield is owner and lead director and developer at Fusion Web Development. He founded the company in 2004 after moving with his wife to Chandler, Arizona from Tulsa, Oklahoma. He has over 23 years experience as a designer and art director, and over 20 years experience in web development. Dan developed his first websites in the era of AOL, dial-up and Netscape.
"At the rate technology changes, you really have to keep pace with the trends. It's a learning process every day, and I love that about it."